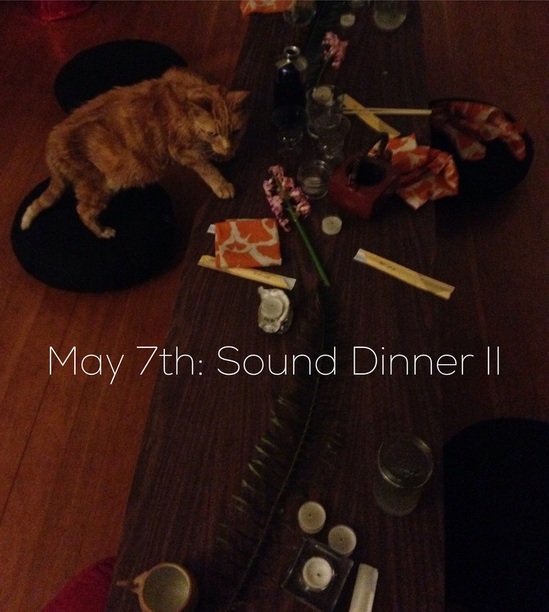 On May 7th join Seattle sound artist and composer Nat Evans for an intimate evening of food, sound and drink pairings. Besides creating music, Evans is also deeply interested in cooking, gardening, and engendering a greater sense of place through those practices. This event will pair three courses of food prepared by Evans with three performances and listening events.

This is the second in the Sound Dinner series, and as the seasons change, so will the food and sounds. This time around the menu includes a seasonal Zen temple-inspired soup of morel mushrooms foraged in the Cascades and miso broth with foraged fiddlehead ferns and fresh greens from the garden. The main course will be asparagus, fried tofu and fresh homemade pickles over rice, and a hand churned vegan ice cream with almonds and chocolate flakes will finish out the evening.

Sounds paired with dinner will include interesting field recordings from around the neighborhood, music for observing sunset at 8:36pm, a preview of music Evans has been working on as of late, and a performance of a piece for various natural objects including a cactus by John Cage called Child of Tree.
The price for this intimate evening of food and sound events is $50, and will be held at Evans' home in Fremont. There are only 8 spaces available - email Nat to reserve your spot! NathanielFEvans@gmail.com
More info about Nat's practice:
natevansmusic.com