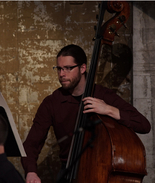 On August 19th sound artist and composer Nat Evans and LA-based composer and bassist Scott Worthington will present new works for bass, as well as a participatory walking meditation event created by Evans during his time on the Pacific Crest Trail in 2014.

Scott Worthington is touring the west coast in support of his solo album on Populist Records released in August 2015. The album, Prism, features his own music for solo bass with electronics and for bass ensemble. On tour, he performs music from the album as well as music by Nat Evans, Brenna Noonan, and Julia Wolfe.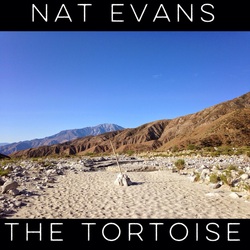 In 2014 Nat Evans spent five months hiking the Pacific Crest Trail collecting field recordings and creating new works. Evans recorded an album of music he wrote on the trail, including field recordings of sounds he encountered during this time in the wilderness - this concert will mark the release of this album. For this event, audience members will be briefly instructed about walking meditation by John Nomura from Seattle Soto Zen, then some of these new works from the album,
The Tortoise
, will be presented live amidst this contemplative atmosphere.
Nat Evans & Scott Worthington
Wednesday, August 19th - 8:00pm
$5-$15 sliding scale suggested donation
The Chapel at The Good Shepherd Center
4649 Sunnyside Ave N, Seattle
waywardmusic.org

This event is presented thanks to a grant from the Seattle Office of Arts and Culture.
About the artists
Scott Worthington (b. 1987) is a double bassist and composer based in Los Angeles. As a chamber musician and soloist he largely focuses on contemporary music and frequently commissions and premieres new works. As a composer, Worthington focuses on chamber music, often with electronics and non-standard ensembles. He strives to write music that evokes a timeless, meditative state with spacious and resonant sounds. A recording of his concert-length work, Even the Light Itself Falls, performed by ensemble et cetera, was released by Populist Records in 2013 and has been praised by NewMusicBox and the New York Times. His upcoming projects include premieres of solo bass works with electronics and a west coast tour supporting his second album on Populist Records, released in the summer of 2015.
www.scottworthington.com
Seattle sound artist and composer Nat Evans creates site-specific events that fuse nature, community and subjectivity of experience, electro-acoustic works for interdisciplinary projects, as well as concert works for chamber ensembles. His work is regularly presented across the United States and has also been performed in Europe, South America, Australia and China. Evans has received numerous commissions including the Seattle Percussion Collective, the Harrison Center for the Arts, The Henry, Odeon Quartet, The City of Tomorrow, Portland Cello Project, ALL RISE, The Box Is Empty, and the Indianapolis Museum of Art, among others. His music has been featured on a number of radio stations in the United States, WNYC's New Sounds with John Schaefer, as well as BBC3, and in the 2011 Music Issue of The Believer. He studied music at Butler University with Michael Schelle and Frank Felice.
www.natevansmusic.com